Currently Available Demonstration Machines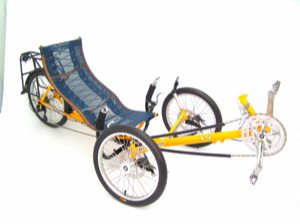 X5

The X5 is a rather sportier folding trike, with a more reclined seat angle than the GT3.

Our demonstration model is orange with a black seat and has the optional Schlumpf mountain drive.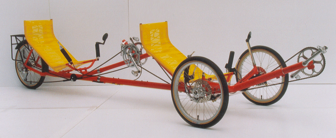 GTT

The GTT is the tandem version of the classic touring trike.

Our demo model is blue with yellow seats and is currently available for test rides.

Please Note :- We regret that riders who are more than 5' 10" tall will not fit on the back of our tandem.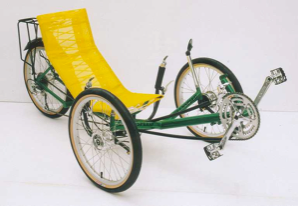 GTO

The GTO was in some ways the forerunner of the folding trikes, in that it breaks down via S&S coupling to pack into a couple of large suitcases for transport.

It's also the same basic design as the GTR classic tourer, apart from the coupling, so is the machine to try if you have your eye on a GTR.

We have a demonstration machine in green, with a yellow seat. It is rather old now and doesn't get out much!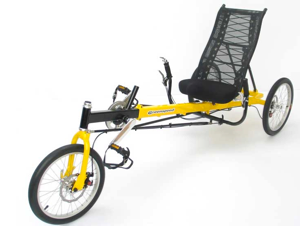 Anura

The Anura is Greenspeed's first Delta trike, and we've just added one to the fleet!

Our demo machine is the SL model, with Schlumpf Speed Drive, and is yellow and black as pictured here