Welcome to the Westcountry Recumbents website!

We will not be available to process orders between the 14th and the 24th of September. any orders received in this period will be dealt with as soon as possible from the 25th onwards.

Apologies for any inconvenience. Postage



On April 1st 2013, Royal Mail changed the way they charge for parcels, to take into account their dimensions as well as their weight.

This means that many wired tyres are now too large to send via Royal Mail and we will need to switch to a courier service for larger parcels. For logistical reasons,this may mean that parcels take slightly longer to arrive.

It also means that for most tyres, shipping costs for individual tyres have increased but also that shipping for multiple tyres will be the same price as for one, so we have therefore separated the shipping element of the price of our tyres to reflect this.

We apologise for this price increase, but it is, unfortunately, unavoidable.

Also, our preferred courier does not deliver to some areas of the UK, so we regret that we will need to send parcels to such areas via Parcelforce, with accordingly higher shipping charges. This includes, but is not limited to, the Highlands and Islands of Scotland, the Channel Islands and, for reasons which are inexplicable to me, parts of Hampshire.


The Post Office parcel changes have now been extended to parcels going overseas, so, with regret, I have had to remove all wired tyres larger than 349 from the EU page, as it is no longer economical to post them. EU customers who still wish to buy these tyres should Email Me and I'll work out a price for them on an individual basis.

Apologies for the inconvenience.

NOW AVAILABLE!

New Magnum and GT20 demo trikes now available for test rides!

Please email Carol or call 01332 865242 to arrange!

Also 349 & 406 Scorchers now in stock!

Unfortunately, Schwalbe have now ceased production of the 406 folding Marathon Supreme tyre, so we will no longer be able to supply these.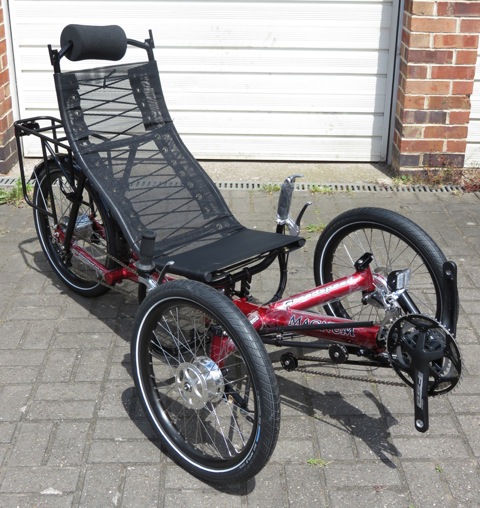 Greenspeed's new trike for 2012 - the Magnum




Magnum ride videos on the Ride reports page!

We regret that Greenspeed have ceased producing the hub brake wheel for Brompton bicycles, so we are no longer able to supply this item.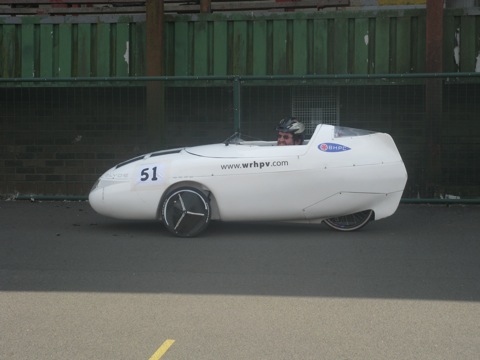 We are now a dealer for Ventisit seat pads!

Because of the recent increases in postage costs, it has become necessary for us to have separate pricing for UK customers and those from other European Union countries.

Customers from outside the E.U. should continue to contact us for postage costs.

Enquiries - please call 01332 865242 !



We are proud to be Greenspeed's UK trike dealer for over ten years.

Use the links above to browse the Greenspeed range of trikes, see what demo machines we have available to try out, buy tyres, tubes and spare parts or just read about places we've been.

If there's anything you'd like to see on the site that isn't there yet, use the contact link below to drop us an email - suggestions are always welcome. Likewise, if there are broken links or other errors, corrections will be gratefully received.

We believe strongly in "try before you buy" so we're happy to offer free test rides - call us on 01332 865242 to arrange a time to suit you.













End content


End main content wrapper
Start Footer

© 2011 Westcountry Recumbents Contact Us